Getting website visitors to buy your amazing product can be tricky, especially if you don't understand why they're hesitating. In fact, most site visitors aren't prepared to make a purchase from your website right away. They hardly even know you, therefore it's unlikely that they will give you their hard-earned money without learning how you can help them.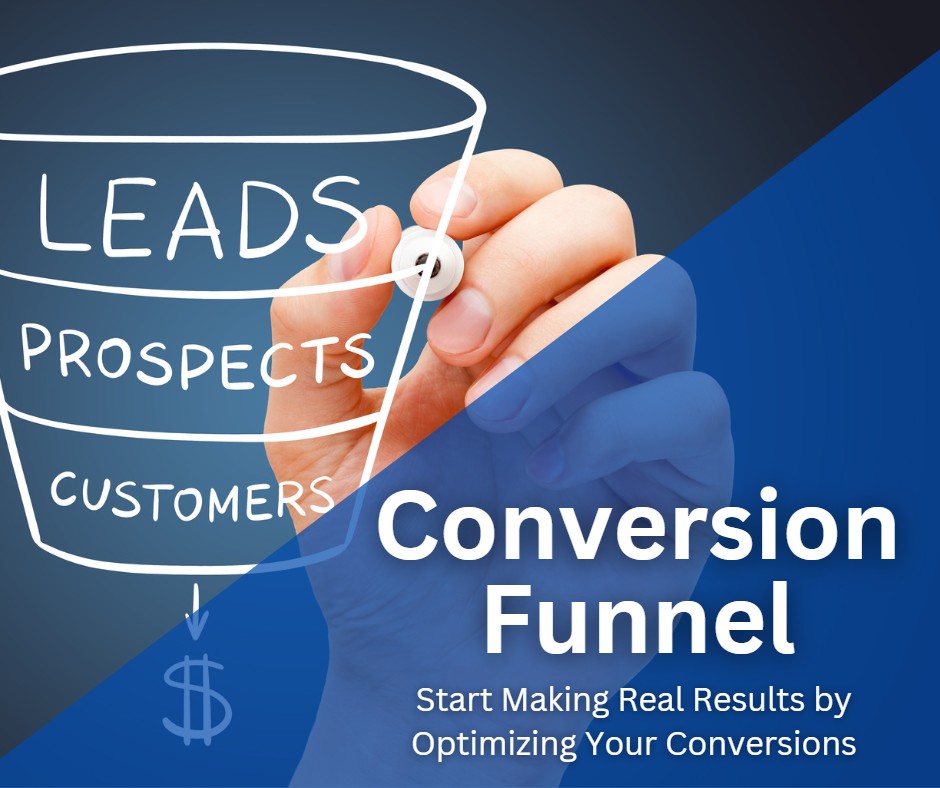 Let's start with discussing what is a Conversion Funnel? Conversion Funnel, also known as marketing funnels, lead funnels, or buy funnels, is a method that helps you draw in clients, turn them into leads, and then convert them into paying customers.
Despite the fact that conversion funnels for various businesses vary depending on the target market and the product that they offer, it can be broken down into five essential stages:
Awareness
Interest
Desire
Action
Purchase
The first stage is Awareness. Your audience is large at this phase. You're attempting to connect with as many prospect customers as you can via Facebook ads and other marketing strategies. The widest point of your funnel is at the top. At this point, leads begin to recognize that they have a problem that needs a solution. Customers will start looking for answers to their problems and it's your responsibility to show up at right time with the right information.
The second stage is Interest. Let's say you've been successful in getting a lot of people to see your ads, but only a small percentage of them have chosen to click through and go to your landing page.
Leads will now be familiar with your company and, ideally, be viewing it as a potential solution for their problem. However, they will also come across with different ads that offer the same thing (A.K.A. your rivals) and will begin considering the advantages and disadvantages of their options.
Here, your task is to pitch your product as their finest choice while keeping interest in your business.
At the third stage (Desire), you can offer a free resource on your landing page. Some of your website visitors can decide to download your materials like free ebooks, webinars, or vouchers and provide you with their email address.
At this time, leads will have narrowed their selections down to one or two and will be fairly certain which one they want to choose. The objective at this point should be to increase the desire for leads and ensure that your product continues to be the market leader. Providing interesting case studies, client testimonials, and use cases that demonstrate the outcomes a consumer can achieve with your product will help you do this.
In the fourth stage (Action), you have sent an email to everyone who downloaded the free materials that you featured on your site with an invitation to enroll in the premium version of your course.
It occurs when a lead selects your product or service over every other choice that was shown to them. They will either immediately purchase your product or get in touch with you for extra information to relieve their concerns before they finally make a purchase.
Here, you should focus on giving leads all the information necessary to make a purchase and keeping the purchasing process as simple as you can.
The fifth and final stage is Purchase. At this stage, some of your recipients drop out and some decide to enroll in the course. This is typically where the funnel comes to an end. Customers who are in the post-purchase phase are also included. Many marketers ignore this stage because they believe that once they have converted a customer, the process is over. It's actually wrong. Post-purchase care is essential for retaining devoted clients who will not only buy more from you in the future but also recommend your business to their friends and coworkers.
Completing the conversion funnel
A strong conversion funnel has the advantage of continuing to draw in and produce leads automatically. Once everything is in place, all that's left to do is let the magic happen. Once your funnel is fulfilling your objectives and converting as many clients as possible, keep optimizing each stage. By doing this, you'll have a fantastic asset that requires little maintenance but works hard for you.