Anatomy of a Successful CRM Tool
CRM, or candidate relationship management, is becoming important to a successful recruitment process. But how can you integrate CRM into your business effectively? You may easily complete the following tasks with the help of an effective CRM software.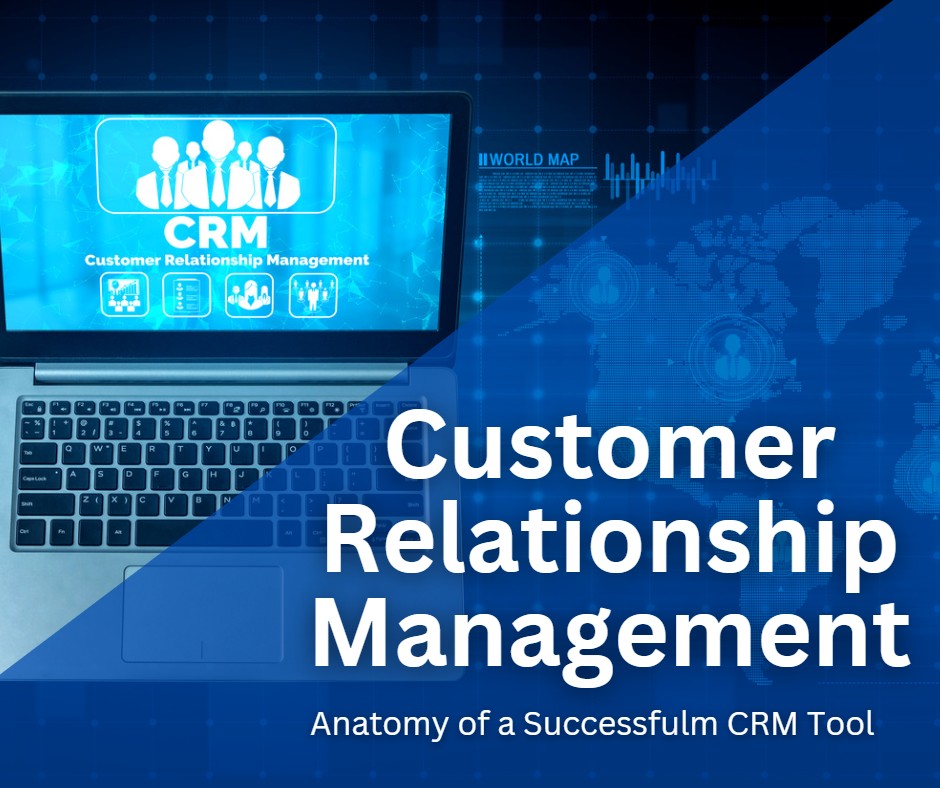 1. Establish and maintain respectable connections with your clients
Managing interactions with candidates should ultimately be made simpler by a CRM software. The ability to develop and build relationships with candidates will provide your business an advantage over the competition.
2. Create a pool of quality leads.
Maintaining communication is crucial for building connections. Creating a pool of quality leads is the greatest approach to keep in touch with prospects when recruiting. With this, you may easily stay in touch with people who are interested in your business.
3. Automate email nurturing efforts to maintain "warm" leads.
Once you have prospects in your recruitment pool, you must establish touchpoints with them in order to maintain your relevance. Email campaign nurturing will save you time and work.
A successful email campaign that is run over time, such as a monthly newsletter, will keep your business in the minds of prospects.
4. Strengthen your brand.
A candidate/employer relationship is retained through your company's branding. It is what distinguishes you from other businesses and what draws recruits to your business.
Using CRM recruiting software will benefit your corporate image in a number of ways. For instance, it can assist in making sure that your brand is properly represented and accessible to your clients.
5. Make the client's experience memorable and positive
The strongest partnerships are those in which both parties benefit. That shows that your prospects are seeking a fulfilling and enriching experience. Additionally, candidates demand the best in today's cutthroat job environment.Their client experience will improve thanks to CRM tools like MLOBoss.
The best practices from many industries have been incorporated into the package software from the top CRM makers over a long period of time. Any company that uses CRM software effectively will be able to handle all facets of the customer relationship cycle, stay competitive, and increase sales and marketing opportunities.
MLO Boss BLOG POST # 6
Go back to the basics to help more renters become homeowners
As a mortgage professional, I'm sure you've experienced this: Someone asks you what you do for a living while you're at a backyard barbecue or your child's soccer game. When you introduce yourself as a loan officer, they inquire, "Mortgages? I doubt I'd ever be eligible for one of those! "
These people, who may be qualified for a mortgage today or in the future with a little credit repair, but are unsure of their current situation, could be a crucial component of your pipeline for mortgages. They might take a bit longer and more effort to develop, but if you actively look for and help these less confident borrowers through the home-buying process, you'll discover it's a fulfilling process that generates referrals. Each happy homeowner will turn into an ambassador to individuals in their neighborhood who might have had reservations about their capacity to purchase a home.
Target clients who are just beginning to think about whether they might buy a home will require a little more attention than customers who called you on their own will. Dispelling the myths and anxieties that have previously prevented individuals from moving forward may take some time.
Keep in mind that during the mortgage application procedure, your consumers can feel exposed. You must go above and beyond to win their trust and relieve any anxiety they may feel about giving up about their lives to you because you will know everything about their income, credit history, and any mistakes they may have made.
Go beyond the transaction and interview the customer like a family to establish that comfort level. In comparison to a random stranger on the street, you would give your mother different advice. Spend some time getting to know the customer, developing a connection, and determining which solutions could be the most suitable for them.
Interjecting technology with these basic strategies make connection so much easier. MLO Boss can help loan officers like you to reach out to each and every client. Customer relationship management is referred to as CRM. A mortgage CRM is a piece of software created to assist loan officers in managing, following up on, and maintaining connections with all of their leads and clients. A good CRM should help you stay organized, boost productivity, enhance time management, and foster better relationships with all of your connections.
One of the simplest methods to reduce effort, manage client interactions and marketing, and improve internal communication between multiple clients and projects is to adopt a mortgage CRM. To pick the best CRM service, however, can be difficult unless you know what you're searching for because there are so many brilliant ones available today.
Programs at MLO Boss can assist if you're seeking for a top-notch CRM as well as assistance increasing your lead production. Schedule a strategy call now to find out more.